On the auspicious occasion of Knowledge Day, September 1, 2023, the Rector of Precarpathian National University, Ihor Tsependa, conferred an honorary academic distinction upon Dr. Volodymyr Lushchak, a distinguished scholar holding the title of Doctor of Biological Sciences, Professor, and Honoured Worker of Science and Technology of Ukraine.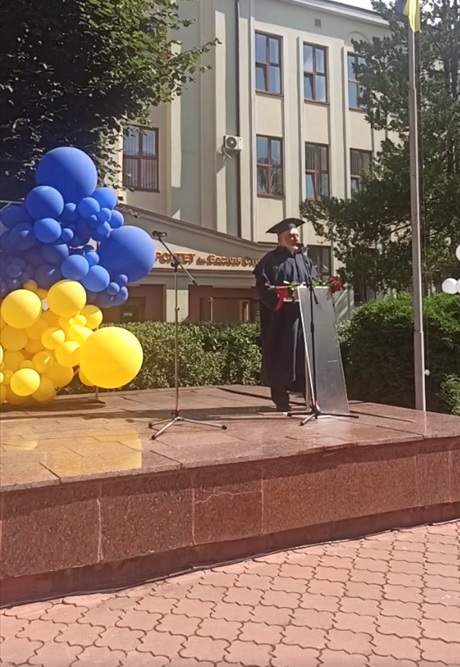 This title was awarded to Volodymyr Lushchak in accordance with the decision of the Academic Council of Vasyl Stefanyk Precarpathian National University on September 27, 2022.
The staff of the department sincerely congratulates to Professor Volodymyr Lushchak. We express our hopes for the further augmentation of your scholarly endeavors and successes, as well as the realization of your ambitious objectives. We consistently take pride in your unwavering dedication and substantial contributions to the advancement of our nation's triumphs.